Unsere Kampagne 'Show the right way – wave the flag!' startete im Sommer 2014. Ständige Krisenherde und weltweit immer wieder neu aufkeimende Konflikte mit abertausenden unschuldigen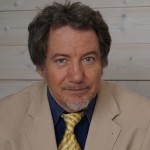 Opfern mahnen zum Umdenken. Nicht nur Reden, Handeln!
Das ist ein Leitbild unser Organisation 'Opera Concert for Peace'. Frieden fordern ist kein leichtes Unterfangen sondern wird eine Lebensaufgabe für alle, die ehrlich dahinter stehen. Wir möchten mit dieser Aktion '"Show the right way-wave the flag!" nicht nur Menschen ansprechen, die in Krisenzonen leben. Setzen wir auch hier bei uns ein Zeichen, zeigen wir den armen Erwachsenen und ihren unschuldigen Kindern, die in der Hölle eines Krisengebietes versuchen zu überleben, dass wir bei ihnen sind. Für alle, die Tag ein Tag aus nicht sicher sein können,ob sie den morgigen Tag noch erleben werden. Ein Zustand, den wir uns eigentlich nur mehr schwer vorstellen können. Stellen wir uns unserer Verantwortung als Menschen benachteiligten Menschen gegenüber und schauen wir nicht weg! Zeigen wir alle gemeinsam Charakter, Rückgrat und Willensstärke, seinen wir ein Vorbild für unsere Kinder und unsere Jugend. Lassen wir als verantwortungsbewusste Menschen nicht zu, dass Krieg zum ständigen Alltag gehört. Stehen wir auf und zeigen die weiße Flagge!
EN:
Our campaign 'Show the right way – wave the flag' started in summer 2014. Permanent foci of crisis and conflicts germinating across the world, causing thousands upon thousands of innocent victims urge to rethink. Not only talk, but action! This is the mission statement of our organization, 'Opera Concert for Peace '. The call for peace is not an easy task; it is a life task for all those who honestly stand behind it. With our action, "Show the right way-wave the flag!" we not only want to address people living in conflict zones. Let us set an example also here in our country, let us show those poor adults and their innocent children, who are trying to survive in the hell of crisis areas, that we stand with them. We stand with those who sleep tonight without the guarantee of a tomorrow, a hardly conceivable situation. Let us face our responsibility as human beings towards disadvantaged people and let us not look away! Let all of us jointly show character, backbone and strength of will. Let us all be a role model for our children and our youth. As responsible people we should not allow war to become a permanent part of everyday life. Let us stand up and wave the white flag for peace!