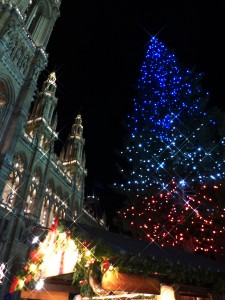 Die Waffen nieder: Wir wünschen allen eine besinnliche Weihnachtszeit und eine gesundes, fröhliches, glückliches Neues Jahr 2016 mit viel Liebe & Musik…. Lay down your arms: We wish you a merry xmas and a happy new year 2016 full of peace, love, health, happyness & music. Show the right way – wave the flag for peace in the world.
*The book "Die Waffen nieder" or "Lay Down Your Arms" is the best-known novel by the author and peace activist Bertha von Suttner, who received the Nobel Peace Prize in 1905 for the book.
Der Roman "Die Waffen nieder"! ist das bekannteste Werk der österreichischen Autorin und Friedensaktivistin Bertha von Suttner. Das Buch erschien 1889 im Verlag Edgar Pierson in Dresden und erreichte innerhalb kurzer Zeit eine überragende Bekanntheit und Verbreitung und wurde in mehr als 15 Sprachen übersetzt. "Die Waffen nieder" galt als das wichtigste Werk der Antikriegsliteratur.